Try Our Wage and Benefit Calculator To See Where You Stand
Discover the Advantage of IBEW Membership
It is time you earn a better overall wage package for the work you are currently performing.
Local Unions affiliated with the International Brotherhood of Electrical Workers (IBEW) need to expand their workforce due to an overwhelming demand for workers.
The area's IBEW Local Unions are in need of experienced individuals who work as either an electrician, lineman or teledata technician.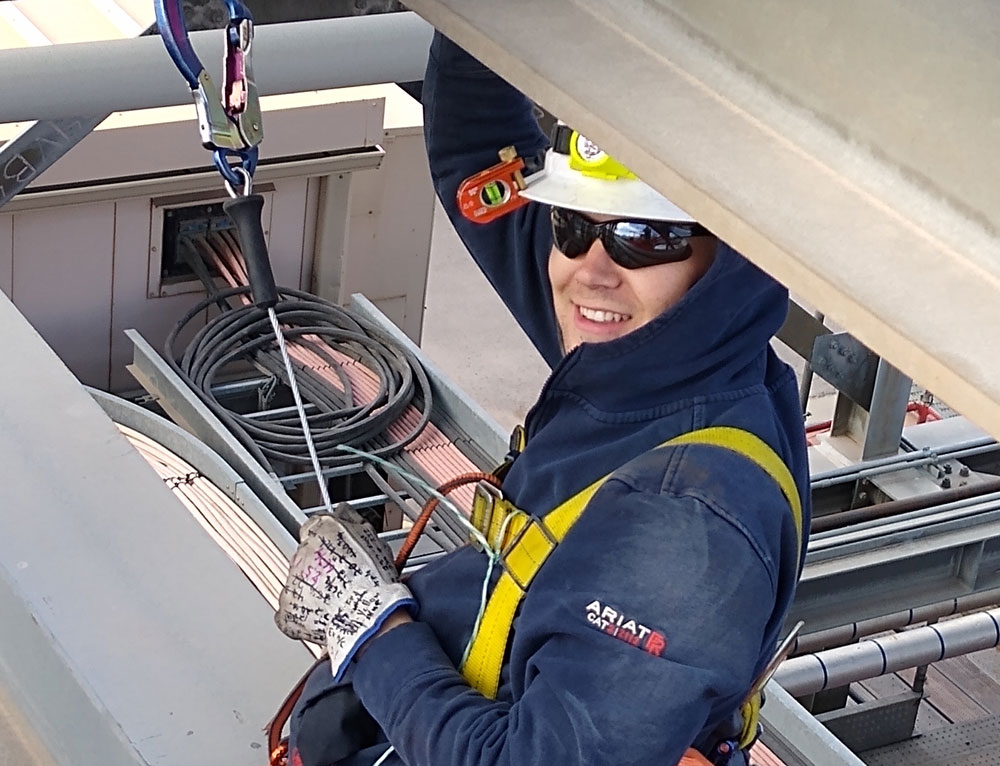 Why Should I Join the IBEW?
The value of being an IBEW member is second to none, as there are many benefits to joining the IBEW, including financial, safety and the ability to advance one's career.
The IBEW Local Unions in the states of Colorado, Idaho, Montana, Utah and Wyoming now provide a tool to help experienced non-union electrical workers compare their total compensation wage package to that of union members.
By using this wage calculator, you can compare not only your hourly wage, but overtime, cost of healthcare, retirement benefits, paid holidays, paid vacation and sick leave.
Looking at the entire package, just not the hourly pay, provides electrical workers with the ability to compare apples to apples. For the most part, it looks at the entire financial compensation package, just not the hourly rate. It helps to give you a better understanding of your situation and shows you if the grass is truly greener on the other side.
This tool will help you make an actual informed decision on just one aspect of your career.
Some items it does not take into consideration are the level/type of health insurance, IBEW's no-cost journeyman upgrade training, jobsite safety, the power of collective bargaining and the potential for career advancement.
Few non-union contractors can match the full-family medical insurance IBEW members receive. In most cases, the coverage is better and the deductibles are lower.
Does your current contractor offer you training to upgrade your skills? IBEW members can take journeyman upgrade courses to stay abreast of the latest industry technology, which helps them work more efficiently. They can also receive industry-leading safety certifications and take classes to help them advance their careers as stewards or foreman.
Can I Afford to Not Become an IBEW Member?
There is only one way to find out how your current job as a non-union, experienced electrical worker compares to that of an IBEW member.
Fill out the wage calculator on this page and see how your overall package compares to that of an IBEW member.
If you like what you see from the calculator, then fill out the form on this page and someone from the IBEW will reach out to you to discuss the additional benefits and the process of becoming an IBEW member.
In the end, you have to decide if you want to perform the same work you are currently doing for better overall pay.
Do you want to talk to someone about the benefits of joining the IBEW?
Complete the form below and someone from the IBEW will reach out to you to discuss how you can upgrade your career.